The 2022 Jaguar E-PACE in Seaside CA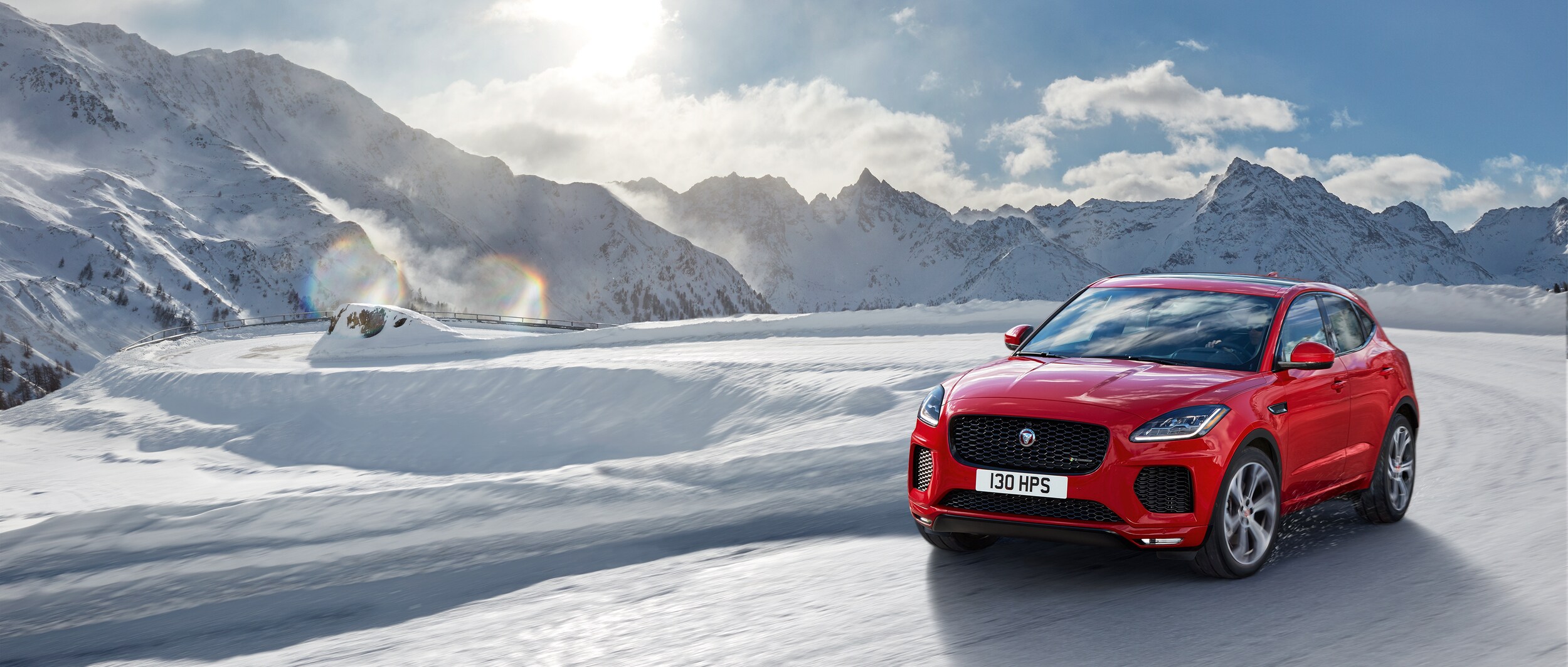 Experience the Power and Luxury of the 2022 Jaguar E-PACE at Jaguar Monterey
Whether it's a car or SUV, Jaguar is known for crafting quality luxury vehicles. One such vehicle that many drivers can't stop talking about since its debut back in 2018 is the Jaguar E-PACE. For years this small SUV has been providing Monterey drivers with a comfortable and stylish ride, and for 2022, it's looking to continue this trend.
Performance
There's plenty to love about the 2022 Jaguar E-PACE. From its plethora of technology to its series of strong powertrains, there isn't anything this SUV can't offer. Speaking of powertrains, the Jaguar E-Pace comes with two distinct variants.
Found inside the P250 and P250 SE is a turbocharged 2.0-liter four-cylinder engine that outputs 246 horsepower and 269 pounds of torque.
Under the hood of the 300 Sport trim is a similar engine that adds a mild hybrid system which allows this vehicle to produce 296 horsepower and 295 pounds of torque.
Regardless of the trim, every E-PACE model utilizes all-wheel-drive and has a nine-speed automatic transmission.
Exterior
At every turn, the Jaguar E-PACE exudes luxury, refinement, and practicality. Its exterior makes this vehicle a joy to behold and will have San Jose residents looking on with awe when you drive past.
Subtle premium touches to the exterior, such as chrome side vents and trim, help add to this vehicle's beauty.
The foil-tipped mesh grille also complements the contemporary appeal of this compact SUV.
To elevate this crossover even further is a set of LED headlights and 18-inch alloy wheels.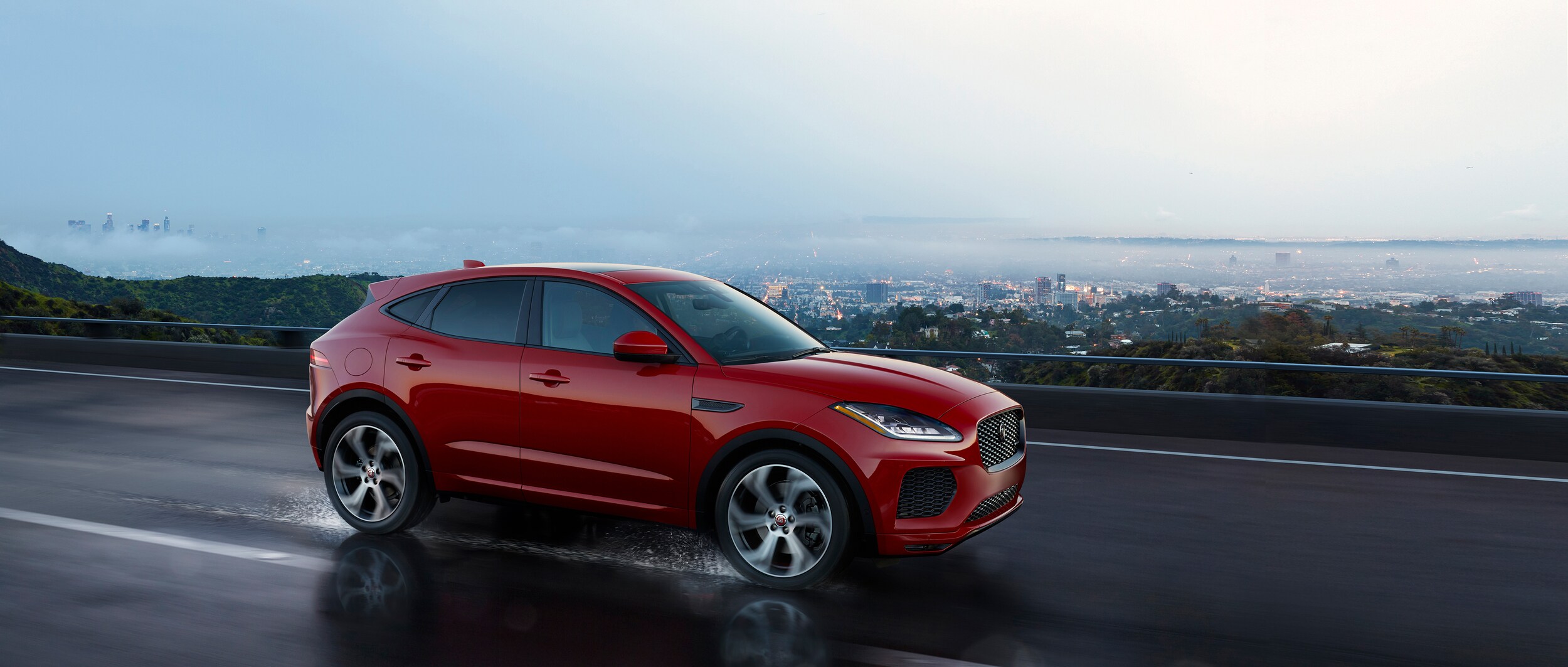 Interior
It wouldn't be a Jaguar without a premium interior design to match its outward beauty. With seating for five, every passenger will enjoy what this luxury SUV offers.
When looking around the cabin, passengers will see gorgeous silver trim lining the interior along with quilted leather seats throughout.
The cabin also has more soft-touch surfaces and utilizes premium materials than its competitors.
As an SUV, the E-PACE offers plenty of storage space. With great carry-on capacity, this vehicle can hold luggage for every passenger onboard and then some.
When Santa Cruz drivers get behind the wheel of the E-PACE, they'll be met with a sloping dashboard design that puts every control at the driver's fingertips.
Technology
From the moment a Salinas resident sits inside the new E-PACE, they'll discover a wealth of features throughout.
As the driver, you'll find features that help enhance the driving experience, such as a 12.3-inch fully digital gauge, a digital rearview mirror, as well as a heads-up display, and a wireless smartphone charging pad.
All base trims come standard with advanced Pivi software, including Apple CarPlay and Android Auto. While higher trim levels support Pivi Pro, which adds a navigation system and over-the-air updates.
Found throughout the cabin are multiple USB ports and several 12-volt outlets. The E-Pace also offers a Wi-Fi hotspot and a powerful audio system.
Safety Features
With a luxury vehicle like the Jaguar, E-PACE comes to a host of advanced safety features, and with various optional upgrades, this number can increase.
In the base model, technology such as automatic emergency braking, driver attention warning, and parking sensors can be found throughout.
Inside higher trims can be found various other features. These include a 360-degree camera, adaptive cruise control, and self-parking assist that controls the steering wheel to make parallel and perpendicular parking easier.
How Can We Help?
* Indicates a required field