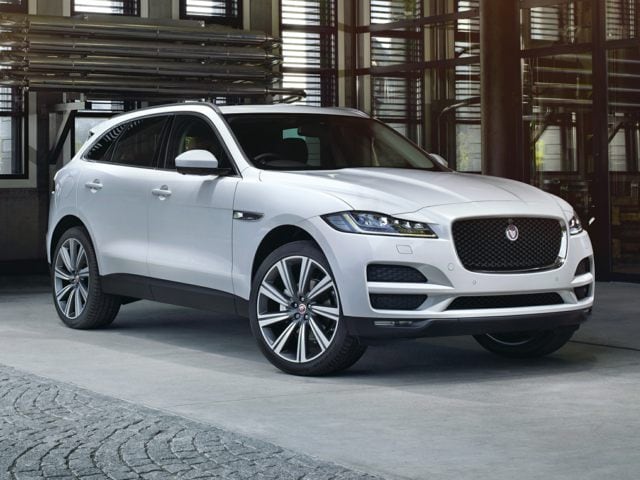 ?
Investing in a luxury vehicle may seem like an experience that would be complicated, but times have changed. At Jaguar Land Rover Monterey, we have a modern approach to our financing rates and leasing options. We make purchasing a new or used model near Salinas hassle-free and effortless through the convenience of our Finance Center.
Financing Options in Seaside
A Jaguar is one type of vehicle that's a dream to many people. Who doesn't want a luxury sports car to dazzle and delight any passengers you might be welcoming into your life?
While there's no denying that the high price-tags can be intimidating to many people, your financial ability to pay is something that's not inhibiting you from allowing yourself to enjoy a Jaguar - that's why you're here. So, allow us to set your mind at ease even more - right now, we have all sorts of financing specials going on. Even if it's not needed, you may qualify for deals you didn't even know about it.
Our sales team is equipped with the ability to work with a variety of incomes and budgets in Santa Cruz, CA. One of our primary motivators is the idea that anyone should be able to get the sort of vehicle they have their hearts set on. We're confident that once you take a look at our lineup of new inventory, you're going to have your heart set on one of them, so allow yourself to maintain an open mind while perusing our excellent selection of Jaguars, Land Rovers and more.
One of them is going to jump out and make you want it, so be prepared to embrace that urge.
Whether it's one of our Jaguar sedans, SUVs, or sports cars, all of our vehicles are tailor-made for the American dream. Our sedans add the highest quality comfort amenities you can find in the luxury market, while our sports cars are the epitome of vehicular style and grace. However, don't just take our word for it - let the cars speak for themselves.
If you pay us a visit at Jaguar Land Rover Monterey, we'll be able to assist you in not only picking out a Jaguar but also give you a firmer understanding of how much you'll be able to save.