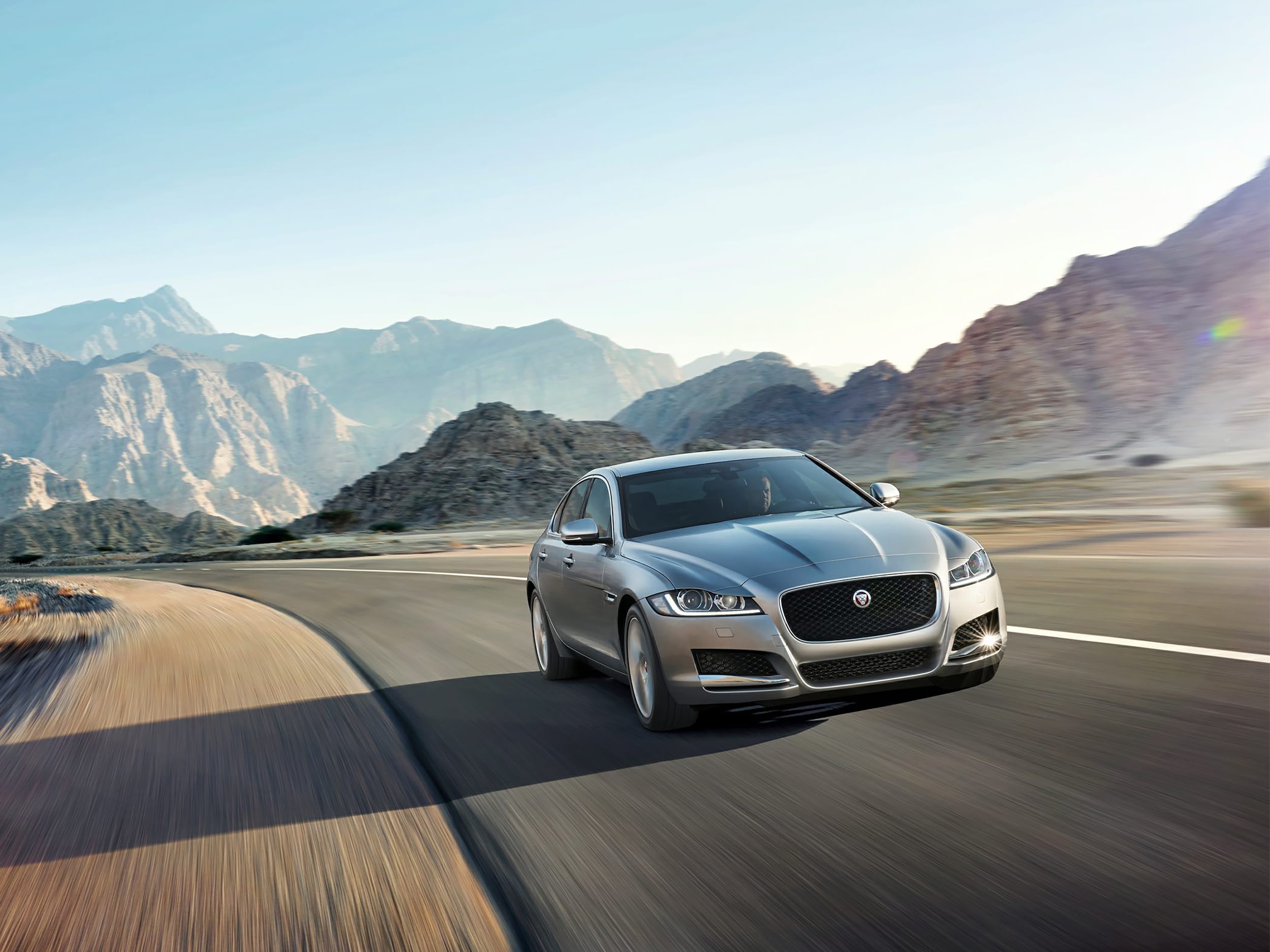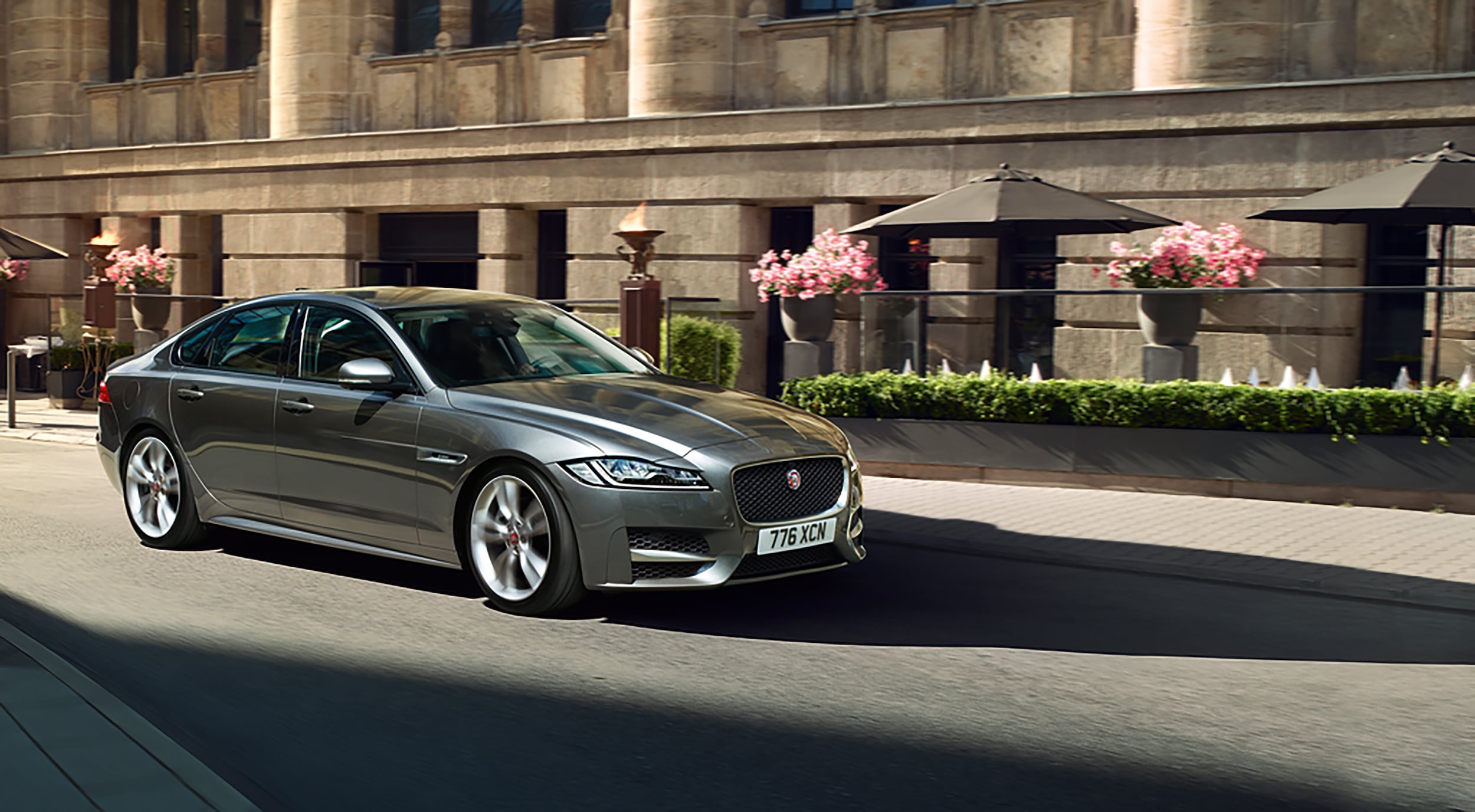 ​The 2019 Jaguar XF line gives you superior ride comfort and incredible sport handling. It is an overall exhilarating driving experience. It is available with diesel as well as gasoline engines with the option of All-Wheel Drive with Intelligent Driveline Dynamics. These features give the XF line even more capability in challenging road conditions throughout Monterey.
Stellar Performance
You'll be able to choose from two XF models, the XF Sedan and XF Sportbrake.
Electric power-assisted steering (EPAS) has been engineered by Jaguar Cars to give you outstanding feedback and control. This is made possible because the system monitors the vehicles speed and driver inputs while EPAS finely calibrates the amount of power assistance for every bend and maneuver. EPAS also enables other assistance features like Lane Keep Assist, and Park Assist to give you even more confidence while taking on the roads in Salinas.
JaguarDrive Control lets you select between standard, Eco, Dynamic or Winter Modes. Each of these modes changes the steering ever so slightly as well as throttle responses and gearbox shift points. Eco Mode encourages fuel-efficiency while Dynamic Mode increases throttle sensitivity, holds gears for longer and increases steering weighting. When you select Winter Mode, the system will automatically dampen acceleration and apply more gradual traction in slippery conditions.
The Configurable Dynamics are inspired by the F-TYPE sports car. This system allows you to set up the XF dynamics for throttle mapping, gearbox shift points and steering to suit your performance-driving needs. It gets activated when Dynamic Mode is selected in JaguarDrive Control. Dynamic Mode enlivens the sporting XF character, sharpening throttle response, increasing steering weighting and performing gearshifts faster at higher engine speeds. With optional Adaptive Dynamics fitted, you can make your settings even more personalized by changing the damper settings.
The Jaguar XF is the Sedan you have been waiting for. It will bring even your shortest drive through Santa Cruz to life. Experience its powerful presence today and schedule a test drive with Jaguar Land Rover Monterey and experience a drive that will keep you smiling all day.